Cemented Carbide Circular Rotary Slitter Knives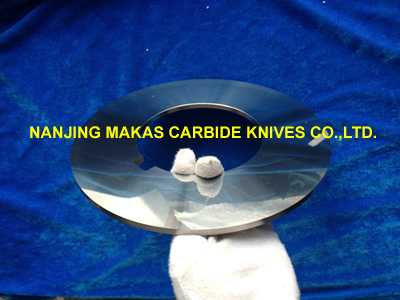 Tungsten Carbide Rotary Blade, Cemented Carbide Circular Rotary Slitter Knives, Rotary Slitting Knives.
We offer a wide range of rotary slitting knives and accessories made of best quality raw materials. Both standard and non-standard cutting blades are available. Standard slitting knives are in stock ready for shipment and they are all made in accordance with OEM standards, so as to enable all our customers to get the best cutting blades. Non-standard knives could be made according to your requirements for size, style, hardness and material.
Request A Quote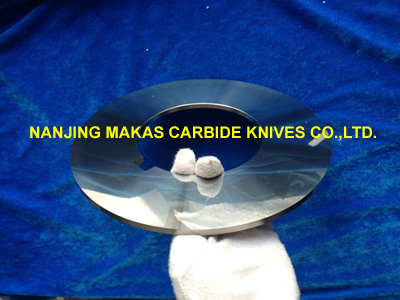 Nanjing Makas Carbide Knives Co.,Ltd.
manufactures and supplies a full line of carbide knives and blades for Aoke, Aristo, Atom, Axyz, Bullmer, Colex, Comagrav, Comelz, Ecocam, Esko, Kongsberg, Expert, Gerber, Humantec, Iecho, KSM, Lectra, Summa, Teseo, Texi, Zund, Haase, Kimla, Ibertec, Wild Leica, Elitron, Ruizhou, Jingwei, Newbull, Dyss, Delta and so on.

If you have any questions, please let me know.
Sales Department:
Contact Person: Eric Kim
Email:

sales@sharpcarbide.com sharpcarbide@126.com
Wechat:

JF-JF5188
Mobile: +86-13813080974
Request A Quote