Tunsten Carbide Circular Slitter Blade / Rotary Slitter Knife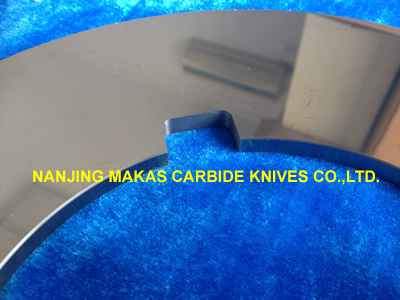 Tungsten carbide slitter knife is made from sintered hard metal powder. Rotary Slitter knives. Rotary Edge Trimmers and Slitter Knives for applications requiring slitting, cutting, trimming or chopping metals, plastics, wood or fabrics, our wear resistant tungsten carbide can help improve your productivity while lowering tooling costs.
Request A Quote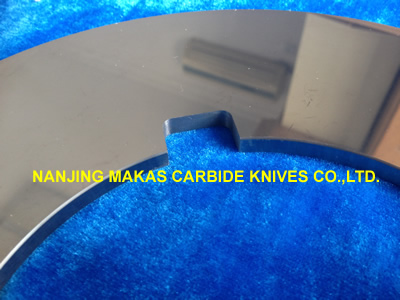 Nanjing Makas Carbide Knives Co.,Ltd.
manufactures and supplies a full line of carbide knives and blades for Aoke, Aristo, Atom, Axyz, Bullmer, Colex, Comagrav, Comelz, Ecocam, Esko, Kongsberg, Expert, Gerber, Humantec, Iecho, KSM, Lectra, Summa, Teseo, Texi, Zund, Haase, Kimla, Ibertec, Wild Leica, Elitron, Ruizhou, Jingwei, Newbull, Dyss, Delta and so on.

If you have any questions, please let me know.
Sales Department:
Contact Person: Eric Kim
Email:

sales@sharpcarbide.com sharpcarbide@126.com
Wechat:

JF-JF5188
Mobile: +86-13813080974
Request A Quote